South of France, Pic Saint Loup region
La Source, a comfortable place, is located between Nîmes and Montpellier, 7km from the medieval town of Sommières, in the heart of a pleasant village, in an environment of nature and mediterranean landscapes.
You need to recharge your batteries
La Source welcomes you and offers you
Walking in the morning
Creativity in the afternoon
Meditation in the late afternoon
Simple and accessible practices: no experience required
La Source, in a few words
Accompaniment, Welcome, Space, Light, Sharing, Simplicity, Sobriety, Tranquility
Hosted from April to November
Limited number of participants
The course is run in compliance with the health regulations in force.
Please bring
shoes and walking sticks
apron for the workshop
meditation cushion
headlamp
towel and flannel
swimming costume
indoor slippers
comfortable clothes
Laure, throughout your stay
Welcome and personal accompaniment since 2002.
Facilitation of workshops with all persons, including disabled people, since 2004.
Facilitation of training sessions for social work students since 2010.
Different disciplines and philosophies inspire and enrich my practice: walking and the high mountains, encounters and travel, ceramics and fire, dance and contemporary art, land art and nature, meditation and Buddhism.
Helping you to
Relax, refocus, find, connect to the source
and find Strength, Energy, Fluidity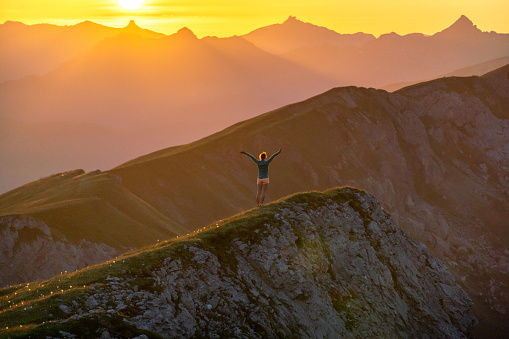 Prices
the course and the participation in accommodation and meals
– by car: A9 exit 27 Lunel (20 km Garrigues). Take direction Sommières (D34 then D610). At Sommières, 1st roundabout, go straight ahead. 2nd roundabout (fountain), go 3/4 towards St Mathieu de Tréviers (D22). Leave Intermarché on the right and drive about 4km. At the end of a bend, turn right towards Campagne, Garrigues, Claret  (D120e). Quickly cross Campagne, and continue straight on towards Garrigues. In Garrigues, cross a small bridge and arrive at the town hall square. Park on the square or in the stadium car park (before the small bridge). On foot, stand in front of the town hall and to the right of it, take the path. At 100m, green door « La Source »: you have arrived.
– by train : Lunel station (25 km from Garrigues). Plan to connect from the stations of Nîmes or Montpellier. Please let us know and we will give you the contact details of a local taxi company for a transfer to Garrigues.
– by plane : Montpellier airport (35km Garrigues). Nîmes airport (45km Garrigues). Please let us know and we will give you the contact details of a local taxi company for a transfer to Garrigues.
Information and registration
La Source
34160 Garrigues (FR)